Government Incentives for Employers to Hire Apprentices and Trainees
Programs at Stanley College - For New and Existing Employees

COVID-19 Support
Up to 50% off trainee wages until June 30th, 2022.

Up to $36,000
Up to $36,000 in subsidies available for employers.

Versatile
Apprenticeships and Traineeships are available for both new and current employees.

Skilled Workers
Your workers will be supported ongoing by Stanley College trainers.
Now is the Perfect Time to Speak to Stanley College about an Apprenticeship
/Traineeship!
Stanley College is proud to offer Apprenticeships and Traineeships in a wide range of courses including Commercial Cookery, Hospitality, Health, Business and Early Childhood Education. Stanley College is set apart from other education and training providers in Western Australia through its ability to adapt and offer courses to meet the needs of different markets, its commitment to continuous improvement and the passion of its staff to help students learn new skills.
Apprenticeships and Traineeships combine on and off the job training, enabling Apprentices/Trainees to have employment while gaining a nationally recognised training qualification.
Boosting Apprenticeship and Traineeship Support for Employers Still Available
Up to 50% of Apprentice/trainee wages, till June 30th, 2022
Book your Discovery Call below with the Traineeship Coordinator Kylie Freeman!
Advantages of engaging an Apprentice/Trainee
What's in it for the employer?


*subject to eligibility criteria
Develop qualified and loyal staff that know your company, work environment, standards and customers

Increased efficiency and productivity of staff

Training needs are specific to organisations requirements

Retention of staff

Strengthens staff knowledge and skills

Competitive edge

Incentives* - When you employ a

New Trainee OR a New/Existing Worker Apprentice#

, eligible employers can receive up to $36,000 in subsidies:

Up to $4,000, WA State Government. On Commencement and Completion.

Up to $4,000, Federal Government. On Commencement and Completion.

Businesses can be subsidized for up to 50% of a new Apprentice's/Trainee's gross wage, up to $7,000 per quarter in the first year.

Incentives* - For

Existing Worker Trainees

, eligible employers may be able to receive:

Up to $3,000 Federal Government incentives, on Completion.

Up to 50% of a new trainee's gross wage, up to $7,000 per quarter in the first year.


*Further information available at www.jobsandskills.wa.gov.au


#Employers of an Apprentice may also be eligible for a mid-point payment of up to $1,912.50



What's in it for the Apprentice/Trainee?
Earn a wage while training

Learn on-the-job skills combined with off-the-job training

Access to mentors at the workplace

Application of skills and knowledge in the workplace

Current practices and skills used within industry

Receive a nationally recognised qualification

What is the Apprentices/Trainees commitment?
Attend a class on campus one day per month

Participate in training and complete assessments

Participate in eight hours per month online

Participate in workplace visits
How to Sign up an Employee for an Apprenticeship/Traineeship and Complete Enrolment: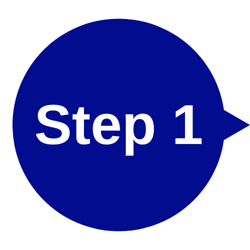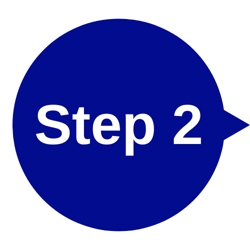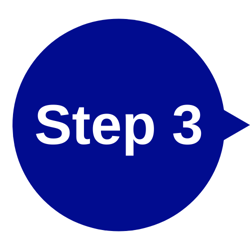 Contact the Traineeship Coordinator, Kylie Freeman, to arrange your initial meeting (details provided below). Alternatively, download the Expression of Interest (EOI) from www.stanleycollege.edu.au/downloads/ and return to via email to the Traineeship Coordinator
The Traineeship Coordinator will arrange to visit the employer with the Australian Apprenticeship Support Network (AASN) provider, to sign the training agreement.
Once the training contract is finalised by the Apprenticeship Office, training can commence.
Traineeship Coordinator - Kylie Freeman
Contact Email - traineeships@stanleycollege.edu.au
Contact Telephone - 08 6119 8400
C
Note: Students can apply for either credit or Recognition of Prior Learning (RPL) where possible. There is no fee for units that you are granted Credits. RPL units are charged on a unit-by-unit (per subject) basis (fee payable will vary depending on the type of evidence submitted).
Contact the Traineeship Coordinator directly to arrange your initial meeting